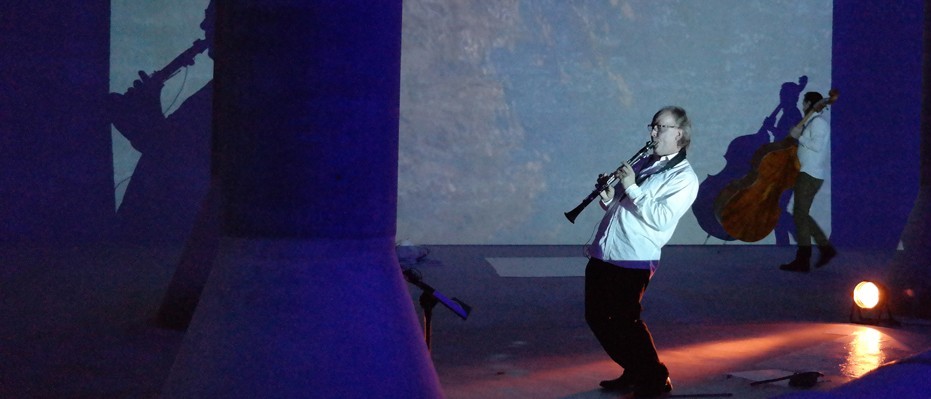 Alain Wozniak (b. 1958 Lens, France) is the musical director of the Stadtkapelle Tailfingen, an outstanding concert band in Albstadt, Germany. He conducts the Wind Symphonic Youth Orchestra Friedrichshafen, with whom he has repeatedly won international competitions. He teaches clarinet at the music school in Friedrichshafen, Germany. He also enjoys arranging musical scores for orchestra.
He conducted for more than a decade two orchestras in Switzerland: the Musikverein Konkordia Au, and the Stadtmusik Harmonie, Schaffhausen. As an instrumentalist and soloist, Alain Wozniak has played in the European Wind Ensemble and in various symphony orchestras throughout Europe. He is a member of the Chamber Philharmonic Orchestra Bodensee-Oberschwaben. His wide repertoire as a soloist includes concertos for clarinet: Mozart, Weber, C. Nielsen, M. Ellerby, as well as chamber music literature.
His language is music and he seeks to communicate intensity of emotion and interaction with the audience and with his musicians. He is interested in how sound travels throughout space, mind, and body: cycles, colors, vibrations and modulating intensity.
Wozniak works extensively in his performances with improvisation. In jazz, he was a member of the Collective of Improvising Artists (CIA) from Dornbirn Austria for many years. He has a degree in electronics from the University of Science and Technology in Villeneuve d' Asq, France and music (clarinet) from Hochschule der Künste, Berlin. He studied at the conservatories in Lille, Strasbourg and earned his degree in conducting at the Conservatory of Feldkirch.
His conducting mentors were Professor Maurice Hamers from Leopold Mozart Center at the University of Augsburg, and Mag. Thomas Ludescher, Landeskonservatorium Feldkirch, Austria.
While living in Berlin, he was a lecturer for clarinet and ensemble at the Berlin Hochschule für Musik Hanns Eisler and he was principal clarinetist at the Theater des Westens Berlin.
Upcoming Concerts
May 24, 2023
7 pm Alain Wozniak Clarinet Soloist with the Landespolizeiorchester Baden Württemberg
at Graf Zeppelin Haus with Conductor Stefan Halder
for the 50 Years of Bodenseekreis Jubilee Concert.